Please join the Wichita Fire Department and Dive Rescue International for a two-class repair technician series on May 7 -8, 2021 in Wichita, Kansas.
***Classes can be taken individually***
Interspiro Technician training certifies students for 5-years so they can perform field maintenance, annual service, and safety function testing to applicable equipment. Certification is authorized by Interspiro for work on Divator Masks and Spiromatic Breathing Valves.
Training topics include: Communication Modules • Parts inspection, repair, and replacement • Troubleshooting • Adjustment • Safety Pressure vs. Demand Valve and converting from Demand to Safety Pressure • Testing with the Interspiro Mini Test Kit • Annual Service • GILL Maintenance
Dry Suit Repair Technician training certifies students to repair and maintain vulcanized rubber as well as trilaminate style dry suits. Training Topics include: Maintenance • Repair • Tears • Punctures • Torn or worn seals • Zippers • Testing for leaks • Replacing neck seals • Replacing hoods • Replacing wrist seals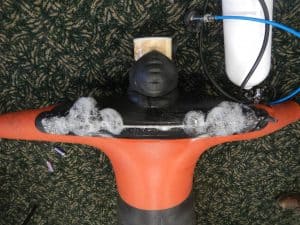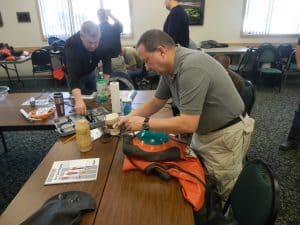 Find more information on the Interspiro Technician Class Flyer and the Dry Suit Repair Class Flyer.