Preparation for effectively investigating underwater crime scenes
Duration – 2 days (16 hours)
Recommended for – Public safety and forensic investigators who are involved in evidence recovery

Prerequisites:
Member of a public safety agency
At least 18 years of age
Training Calendar & Map
---
Course Registration Form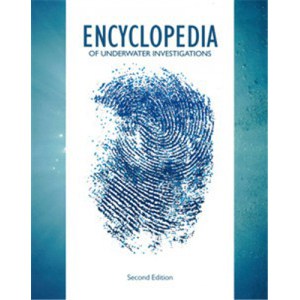 Course Objectives
Overview
By using comprehensive tabletop scenarios, the Underwater Investigator Program prepares students to complete investigations recovering: weapons, bodies, vehicles, aircraft and scuba fatalities. This program was originally designed by retired Corporal Robert G. Teather of the Royal Canadian Mounted Police. His comprehensive book "The Encyclopedia of Underwater Investigations" is included in the price of this program. Actual case examples are used to recreate real-life investigative scenarios. There are graphic depictions of water-related deaths contained in the textbook as well as in the tabletop scenarios. This program is available in a 1 or 3 day format to accommodate your team's time constraints.