safely conduct the rescue of animals
Duration – 1 day (8 hours)
Recommended for – Dive team members, water rescue team members, law enforcement and fire service personnel
This One-Day course which fulfills mandatory NIMS / FEMA training requirements addresses:
Animal Rescue In Disasters – Why It Must Happen
Understanding Animal Behavior And The Human / Animal Bond
Animal Rescue Safety Issues, & Operational Methods
Small Animal Rescue Concepts
Large Animal Rescue Concepts
Exotic Animal Rescue Concerns
Use of Animal Transport & Control Equipment
Basic Animal Medical Assessment and Field First Aid
Training Calendar & Map
---
Course Registration Form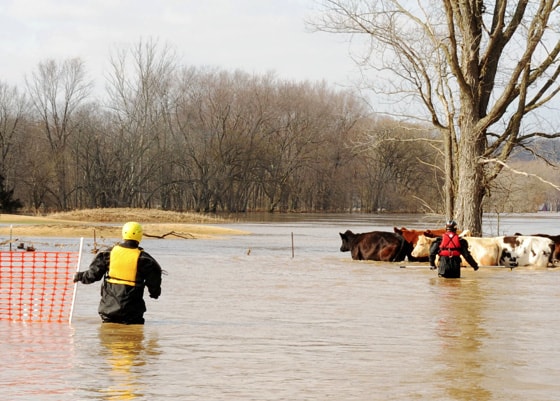 Overview
When any disaster strikes, evacuation of people along with their animals is now addressed under Federal Law. This course is designed to guide Public Safety professionals and others on how to safely conduct the rescue of animals in the flood disaster waterborne environment.
Note To Applicants
This program is designed for personnel who are physically fit. Participants are encouraged to participate after successfully completing the IADRS Watermanship Test or testing to a fitness level of 13 MET (Metabolic Equivalents) or greater. Participants with aerobic fitness questions or concerns should consult their physician prior to in-water training. Participants who have poor aerobic fitness may attend this program as surface support personnel with the approval of the instructor.