Maintain and Repair vulcanized rubber and trilaminate drysuits
Duration – 1 day (8 hours)
Recommended for – Dive team members, water rescue team members, law enforcement and fire service personnel

Prerequisites:
Areas of Focus:
Maintenance
Dry suit repair of leaks from tears, punctures, torn or worn seals, and zippers
Testing for leaks
Replacing neck seals
Replacing hoods
Replacing wrist seals
Training Calendar & Map
---
Course Registration Form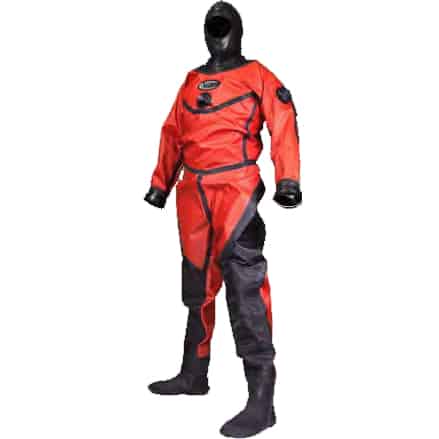 Overview
Students in this class will discuss how to maintain and repair minor tears, punctures, and holes in vulcanized rubber and trilaminate dry suits. There will be a demonstration of wrist ring, cuff seal, neck seal, and hood installation. Leak testing procedures will also be addressed. Glue and patch materials will be provided for training use during the class. Students are encouraged to bring their own dry suits to class for repair and testing. Each student should bring a Dremel-type moto tool with a Dremel # 952 tapered grinding stone. We look forward to teaching you proper dry suit repair.