plan and conduct Open Circuit, No-Deco Scuba Dives On Air for water depths up to 130 feet
---
---
Deep Dive Operations (DDO)
Duration: 2 days (16 hours)
Recommended for: Certified Public Safety Divers who operate in environments with water depths greater than 60 feet and up to 130 feet

Prerequisites:
Member of a public safety agency
At least 18 years of age
Students diving in dry suits must submit proof of dry suit training with registration
Complete RSTC Medical Statement (including physician signature, if applicable)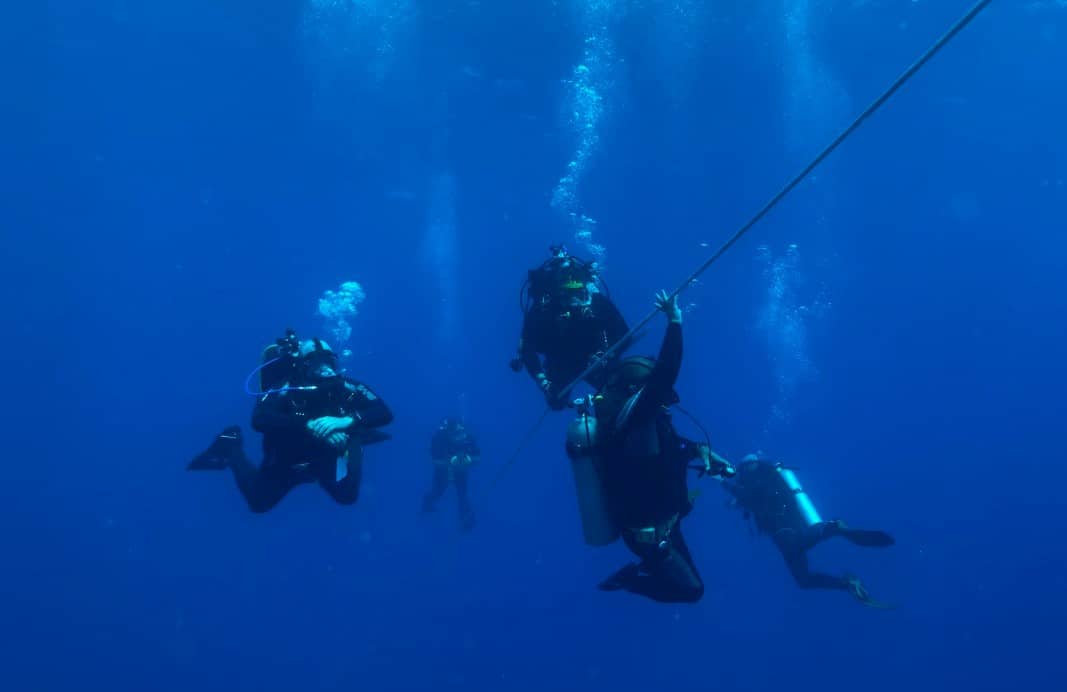 With one additional day of training, qualified members of your department could be certified as DDO Trainers.
Training Calendar & Map
---
Course Registration Form
Overview
After completing this program, the Public Safety Diver (PSD) will have established the baseline set of knowledge, skills and abilities to plan and conduct Open Circuit, No-Deco Scuba Dives on air for water depths up to 130 feet.
Topics
Review the physics and physiology of diving
Effects of deep dives on air supply
Planning deep repetitive dives
No-deco dives
Safe ascent procedures
Safe descent procedures
Appropriate operational platforms
Cause and effects of N2 Narcosis
Safety stops vs. Deco stops
Note To Applicants
This program is designed for personnel who are physically fit. Participants are encouraged to participate after successfully completing the IADRS Watermanship Test or testing to a fitness level of 13 MET (Metabolic Equivalents) or greater. Participants with aerobic fitness questions or concerns should consult their physician prior to in-water training. Participants who have poor aerobic fitness may attend this program as surface support personnel with the approval of the instructor.