intensive rescue diver training courses
Duration: 5-6 days
Recommended for: certified divers and surface support personnel
Prerequisites:
Member of a public safety agency
At least 18 years of age

Proof of Dive Rescue 1 Specialist certification

Students diving in dry suits must submit proof of dry suit training with registration
Complete RSTC Medical Statement (including physician signature, if applicable)
Training Schedule & Map
---
Course Registration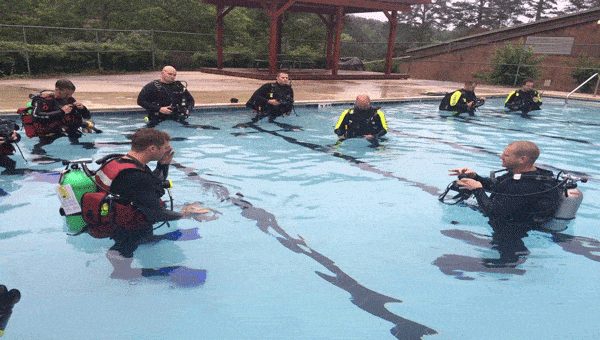 Overview
Dive Rescue II is an intensive five-six day rescue diver training course, covering advanced dive rescue skills by combining two diving programs from our Technical Series into one class. Participants will be able to use specialized technical equipment, apply advanced rescue/recovery techniques, and identify problems, hazards, options and appropriate solutions. This program has been developed to enable public safety divers to successfully meet the challenges of their specific environment, maximize their resources, and safeguard their own lives in a multitude of water-related operations.
Dive Rescue II topics include: